H.C. ØRSTED ANEW – THE BEAUTY OF NATURE
21, 2015 in New Year's, On July 18, 1820, H.C. Ørsted published its discovery that an electrical current affects a magnetic needle. The discovery made him world famous and gave the start of a rapid global social development. The 200th anniversary of this epochal discovery is marked with an exhibition in the Round Tower, which delves into the history of the scientist and cultural personality Ørsted: Who he was, what he discovered, what electromagnetism has meant for the development of our society and what we can imagine about electricity in the future
The exhibition takes its name from H. C. Ørsted's natural vision and philosophy of beauty and the connection of nature – as both his work with timbres and the interaction between electricity and magnetism illustrate. The discovery of electromagnetism 200 years ago is the focus of the exhibition, but it is also about Ørsted's discoveries in chemistry, pharmacy, geomagnetism and northern lights, his natural philosophy, his great dissemination work and the 2000 new words he created to better convey science. The exhibition also illuminates Hans Christian Andersen's adventures in a new way, they were in several cases inspired by his friend and mentor Ørsted. You can get a little breathless, both when you see the colossal impact that electromagnetism has had on modern society and when you get close to the person Ørsted and his life.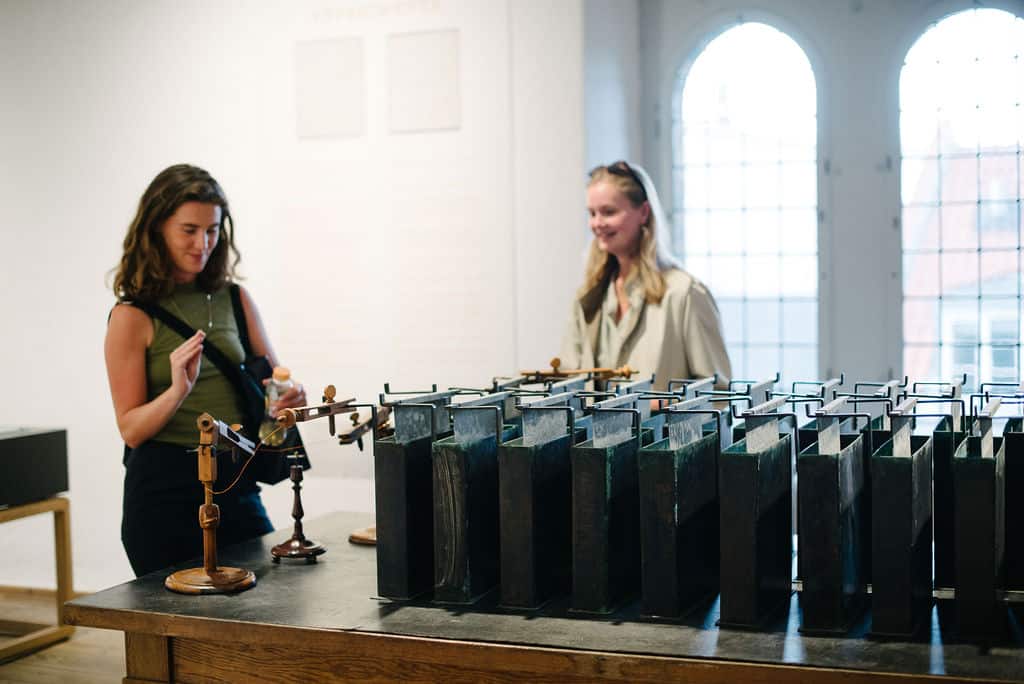 The exhibition takes place in the Round Tower's beautiful Library Hall, where the University Library was located in Ørsted's time. The exhibition unfolds in 12 themes: The discovery of electromagnetism, Aluminium – Ørsted as a chemist, Geomagnetism and Northern Lights, Ørsted as a pharmacist, Ørsted's natural vision and philosophy of life, H.C. Ørsted and H.C. Andersen, Ørsted as mediator and organizer, Ørsted as a language renewal, Honour and recognition, Derivative research and technology development, Electricity today and Electricity in the future. His many new words bind the exhibition together, and it all is anchored in an "H.C. Ørsted living room" with furniture and other objects from his home and laboratory and a timeline of his long, active life and discoveries.
Among the objects are H.C. Ørsted's experimental installation and several of his appliances, as well as a number of original objects from the SNE's large collection of Ørsted effects, which since the mid-1980s have been stored at the Technical Museum in Elsinore. You will also be able to see the Ørsted satellite and hear about the importance ørsted's lectures in SNU had for Danish beer brewing.
The exhibition is available from 1 July to 27. September 2020
Round Tower
Købmagergade 52A
1150 Copenhagen K.

Open all days at 10:00 am. 10-20 Admission: 40 kroner for adults and 10 kroner for children (5-15 years). With the government's culture package there is half price over the summer, so only 20 kr for adults and 5 kr for children.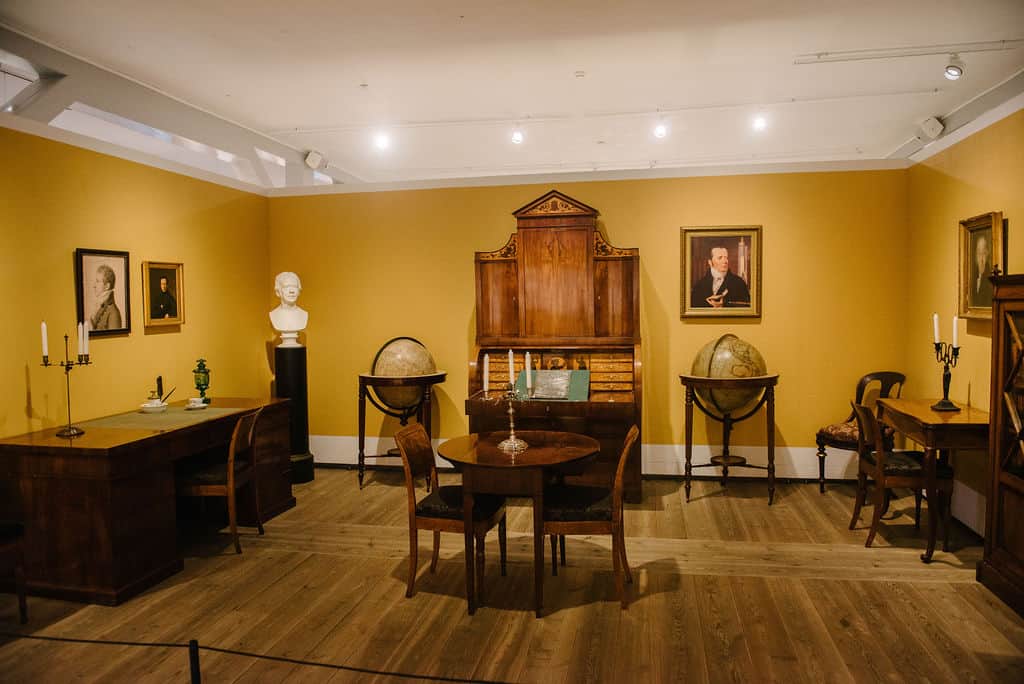 H.C. ØRSTED ANEW – THE BEAUTY OF NATURE is part of HCØ2020, the national celebration of the 200th anniversary of H.C. Ørsted's discovery of electromagnetism, which marks the importance of both electromagnetism, science, technology and curiosity to our society. Read more at hco2020.dk.
Supported by: Otto Mønsted Foundation, The Danish Industry Foundation, William Demant Foundation, COWIFonden, Thomas B. Thrige's Foundation, Povl M. Assens Fond and Energiselskabet Ørsted – and with the benevolent assistance of the Danish Meteorological Institute, The Technical Museum of Denmark, DTU History of Technology, Steno Museum, School Shop, Skramloteket, Solarmax.no, Kalima, Danish Physics and Chemistry Teachers' Association, Pharmacy History Collection, Pharmaconosestic Collection, Hauch's Physian Cabinet, Society of Sciences, Husbryggeriet Jacobsen and H.C. Andersen Center.